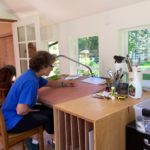 I'm very excited to announce that Gamble Creek Studio will be hosting creative workshops and retreats starting in the summer of 2016. With its peaceful, green ambiance and easy access from both the Kingston and Bainbridge ferries, the former small horse farm provides a relaxing, intimate setting for art and photography workshops, writers' retreats, and other creative learning experiences.  The lower floor of the residence contains my light-filled working studio, a gallery that works well as a quiet and comfortable writer's break-out room, and a main room complete with audio/visual equipment suitable for presentations and group discussions. In the summer months, participants can stroll the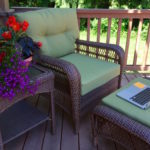 property and find one of several peaceful spots to sit and write or to photograph the many bird species that find refuge here.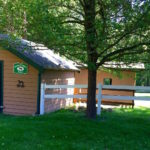 Our first writer's workshop/retreat will be on August 20-21, featuring international journalist and professional editor Jennifer Karchmer. "Ask the Editor" could provide just what new writers need to take their work to a new level. To find out more about Jennifer and this inaugural event of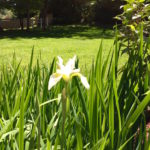 the Gamble Creek Studio series, you can go to http://www.jenniferkarchmer.com.